Omygodohmygodohmygod... one of the best comics in the past few years has been picked up by the CW: iZombie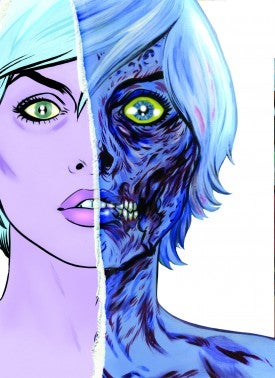 According to DEADLINE, "The CW has put in developmentiZombie, which Thomas and Ruggiero will write based on the characters created by Chris Roberson and Michael Allred and published by DC Comics' Vertigo imprint."
This has me excited for anumber of reasons 1) DC (Ok, Vertigo, but still) b) wacky-but-serious supernatural universe with cool rules iii) Diverse cast with a female lead - more of this is needed; it's be great if they cast a non-white woman, but hey, I'll be glad to see anything outside the mold.

Oh, and a talking chimpanzee possessed by an 80 year old asshole of an uncle is a main character.
Awesome.